Associate Doctors
Dr Stephen Ross
M.B.B.S. MRCGP FACRRM Dip RACOG, Dip.Cert.High.Ed ;
Academic Coordinator & Senior Clinical Lecturer ANU Rural Clinical School
VMO Mercy Care Centre Young.  Dr Ross is an Authorised Health Practitioner for Rail Industry Worker Medicals ( see railsafe.org.au)
Diane Larcombe
MD.DipObst, RACOG, FRACGP
Dr Fiona Gleeson
M.B.B.S. Dip Obst, RACOG
GPSynergy Registrar Trainer
Independent Contractor Doctors
Dr William Meagher
M.B.B.S, Dip RACOG, FACRRM. Dip Pall Med
Clinical Lecturer ANU Rural Clinical School
Dr Tom Douch
M.B.B.S. J.C.C.A.
Dr Judith Nall Bird
Dr Judith joined YDMC in March 2016
Dr Judith has worked in Canberra', Bega and Young and is a former ANU student.
She has particular interests in Geriatrics, Palliative Care and Womens health.
Having completed a Diploma of Child Heath, she is now working on her Diploma of Palliative Care.
Dr Judith is an admitting doctor to Mercy Care Centre
Dr.Melinda Lattimore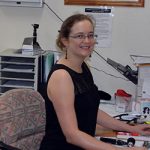 M.B. B.S.  FACRRM A.S.A
Dr Edwin Kwan
Dr Natasha Lalani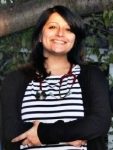 MBBS, Post Graduate in Diabetology (John's Hopkins university)
Natasha moved to Australia in 2012. She has worked in Public hospitals across New South Wales and ACT. She has special interest in  Womens' Health and is completed her Diploma in Child Health. Training with RVTS 
Dr  Arlene Gana  
Dr Gana has completed her GP training in 2019.  She may continue to be attending YDMC to supply locum GP services in 2019 and 2020 
this practice is actively involved in training Rural Doctors for the future – our Registrars participate in GPSynergy training programme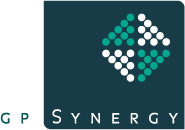 2019 – 2020:  Dr Kate Rampe Advanced skill  GP Registrar with Anaesthetic skills
Dr Nazneen Hasan, Dr Tina Zhong,  Dr Madhusudan Mahadevan &  Dr Thet Maung  have completed their training terms and have moved elsewhere to continue their careers. 
Nursing Staff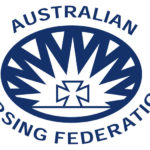 Registered Nurses: Jenni Laker, Cath Reynolds, Michelle Corkery
Enrolled Nurses: Lea Johnson, Janice Hambrook
Management
The Associates and Directors of The Practice Management Company assisted by
Practice  Manager: Therese McGlynn
Allied Health
Dietitian:  
Mrs Fiona Ross
Accredited Practising Dietitian
B.Sc(Hons), Dip Nut.Diet, – :  MDAA APD. Private Fees charged – you may get subsidised rebate through Private Health Funds, DVA, Insurers. If you have a Chronic Disease your GP could arrange an EPC referral leaving a small gap fee – limited to 5 per year – see Allied Health Factsheet Department Health & Ageing link
Diabetic Educator – Ms Christine Thorpe 
has been visiting monthly for several years on referral from GPs at this practice – late 2019 -2020 a new programme is commencing on tender MPHN – Fuelforlife under " Waratah" programme – ask your GP at this practice
Diabetic Footcare Nurse  
Mrs Susan Leitner
Performs Basic Foot and Nail Care – requires Doctor referral : Booked At Reception – assists with referrals to Podiatrist.
employed by Grand Pacific Health
YDMC also assists with teaching  Medical Students – in particular, we host ANU Rural Stream students who complete the whole of Year 3 in Young in co-operative manner with Cowra who also host Year 3 students