NPS MedicineWise has information and resources to promote being medicinewise, as well as regularly updated evidence-based information on COVID-19 topics.
We encourage you to share and use these resources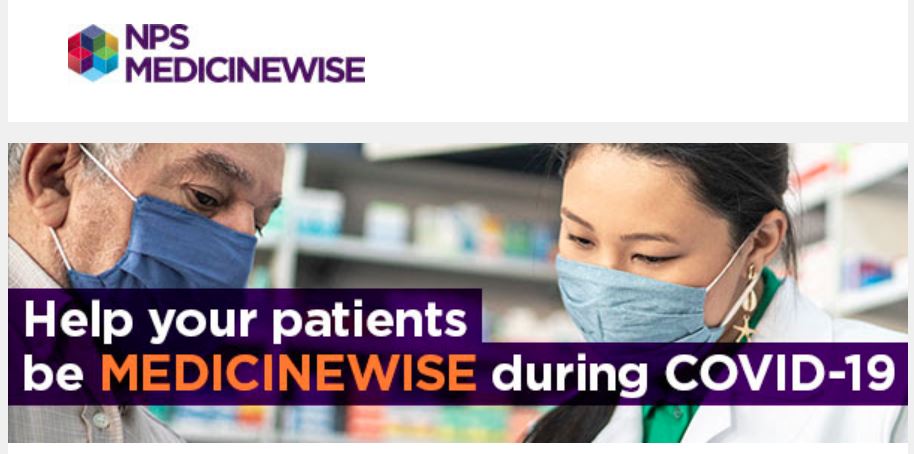 · Medicines Lists: Download in English and ten other languages.
· Choosing Wisely 5 Questions: Download in a handy format – five questions patients can ask their doctors.
· Medicines Line: Consumers can dial 1300 MEDICINE to ask questions about medicines.
· MedicineWise app: Patients can download this app to keep track of their medicines.
· COVID-19 hub: Regularly updated pandemic info for health professionals and consumers.