Advances Care Directives
Aged
Allergy
Alcohol


Apps
Health Navigator NZ Mobile apps are made to support lifestyle, disease management, mental wellbeing and behaviour change.
Asthma
Blood
Bones and Joints – Orthopaedics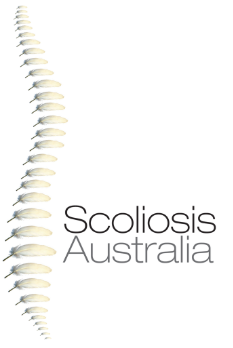 Breathing Lungs COPD Respiratory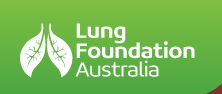 Cancer
https://canceraustralia.gov.au/ Cancer Australia – Many links from this website
for example under https://ovarian-cancer.canceraustralia.gov.au/health-professionals you can find the latest position statement on screening for this disease
Cancer Screening
Cancer screening can help protect your health through early detection, even if you don't have any symptoms of the disease. Simple screening tests look for particular changes and early signs of cancer before it has developed or before any symptoms emerge. Breast, Colon & Cervical are part of Current Australian department of Health screening programmes – there is link explaining position statement on Prostate and Lung that the Standing Committee on Screening does not support in 2016 a population screening programs. See your GP to discuss your Individual Health Screening needs.


The Australian Government and State and Territory Governments offer a range of continence subsidy schemes to help offset some of these costs.
Continence Aids Payment Scheme (CAPS)
The Commonwealth Department of Veterans' Affairs (DVA) funds a range of continence products for eligible veterans and war widows or widowers through the Rehabilitation Appliances Program (RAP) – preferred supplier is Independence Australia https://www.independenceaustralia.com/
Domestic Violence
1800RESPECT is a National sexual assault, domestic and family violence counselling and information referral service, available 24 hours a day, every day of the year.
Eating- Nutrition
Farmers
Pain
https://www.nps.org.au/news/if-not-opioids-then-what
Useful pain links
Gastro-enterology
General
Government
Heart
Hearing-Tinnitus
Imaging – Xrays
Immunisation
Indigenous Health
http://www.healthinfonet.ecu.edu.au/
The Australian Indigenous HealthInfoNet is an innovative Internet resource that aims to inform practice and policy in Aboriginal and Torres Strait Islander health by making research and other knowledge readily accessible
Medications
Consumer Medicines Information (CMI's) available at
CMI's https://www.ebs.tga.gov.au/
Also CMI's can be an app for your smart phone https://www.tga.gov.au/medsearch-app
Memory Loss –Alzhimer's
http://www.fightdementia.org.au/
Osteoarthritis
Myjointpain.org.au
http://livingwitharthritis.com.au online community forum where users can post comments and questions. It also provides videos, useful links and expert tips
Osteoporosis
http://www.osteoporosis.org.au/
Pathology
Sexual Health – STD's
Skin _ Dermatology
Sleep Apnoea
Smoking Cessation
Speech Pathology
Speech Pathology Australia
Contact Mercy Care Centre -Demondnile St, YOUNG NSW 2594 – 02 6382 8444 – or Young Community Health Centre 02 6382 8727.
Teen Health
Tests, treatments, and procedures for clinicians and consumers to question
Travel
International www.cdc.gov/nceh/vsp or http://www.who.int/ith/en/
Our Practice Nurses and General Practitioners can provide advice on immunisation requirements – please ask early as to complete some vaccinations can take 6 months
travel to areas where Yellow Fever in at risk such as South Africa is an example www1.health.gov.au/internet/main/publishing.nsf/Content/health-pubhlth-strateg-communic-factsheets-yellow.htm