COVID self help available at https://www.healthdirect.gov.au/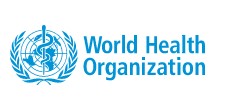 A third dose for COVID vaccination is now recommended – if you are IMMUNOCOPROMISED then it is available 3 months after your second dose. For all others, 3rd booster dose is 5 months after your second dose.
Pfizer Comirnaty or Moderna Spikevax is available at some Pharmacies and possibly at this Practice in 2022. Our Practice bookings are full following a recent surge in demand – please contact us from about 12/1/2022 to enquire about vaccination clinics for 3rd and 4th week January
COVID testing is recommended for all contacts with an identified case, identified sites or even minimal symptoms and to self isolate till test result. Laverty Pathology tel: 6382 1212 are conducting testing with bookings at 12 Cloete Street Young or location as advised.
Drive through location may vary – may by Showground or rear of 16 Boorowa St ( old Laverty Pathology site) : managed by Young Respiratory Clinic -book online hotdoc.com.au or ring Boorowa Street Medical Practice on 62821599